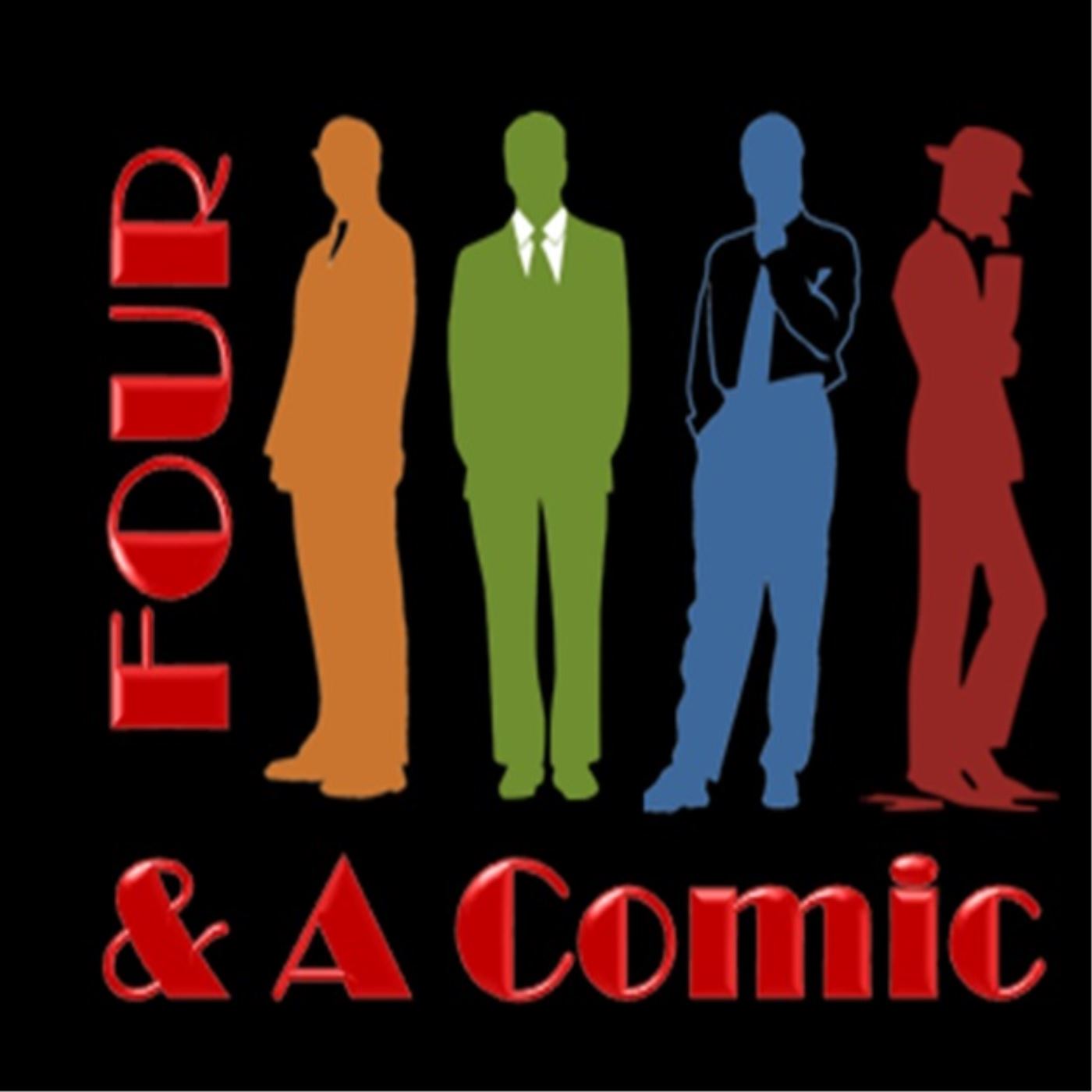 Four Guys and a Comic Presents: Adam Wallenta/Punk Taco
Adam Wallenta is a comic creator who started Wallenta Entertainment and works on comics meant for all ages. With his wife and son, he has come up with a variety of comics that can be appropriate for all ages. With a mix of fun and education, the Wallenta family is pushing onward to expand their comic empire. Find out more about Adam Wallenta and family by visiting their website at www.adamwallenta.com. You can also find Punk Taco for sale in their store.
The After Show: Sin City
The after show this week features Matt and Michal talking shop with their adventure into Sin City. Find out more as they go through this Frank Miller classic. We also dive into some of the issues about scantily clad women in comics and some Y the Last Man with Matt. Tune in for more!
Tune in every weekend for a new episode of Four Guys and a Comic!
Listen to our podcasts free on iTunes or Google Play
Call us at: (682) 4ACOMIC or (682) 422-6642
---
Need a new subscription box? Look no further because Comic Bento has you covered.
Comic Bento provides you with over $50 dollars worth of graphic novels monthly!
To get the first month of your subscription for 15% off just use the Four Guys and a Comic link to sign up now!
---
Be sure to check out PopNerdTV for reviews, previews, articles, and more!
Special thanks to Zay La Vie for the music provided during transition.
Thanks to Sound Miner for the intro music.
Share
|
Download(

Loading

)